Fin-Finder WreckFest22 Recap
Each year WreckFest online bowfishing tournament provides you the opportunity to hit your local waters and "Get Wreckin'"!
This year's event marked the 7th annual WreckFest that we have hosted.
WreckFest22 ran from Friday, June 3rd to Sunday, July 3rd, 2022.
WreckFest22 featured both returning bowfishing contestants as well as a number of first-time WreckFest participants from all across the United States.
The competition was fierce throughout the month-long contest. We received over 200 entries from 65 contestants.
At the conclusion of WreckFest22, all the entries were thrown into the prize drawing and the winners were randomly drawn.
The WreckFest22 winners included: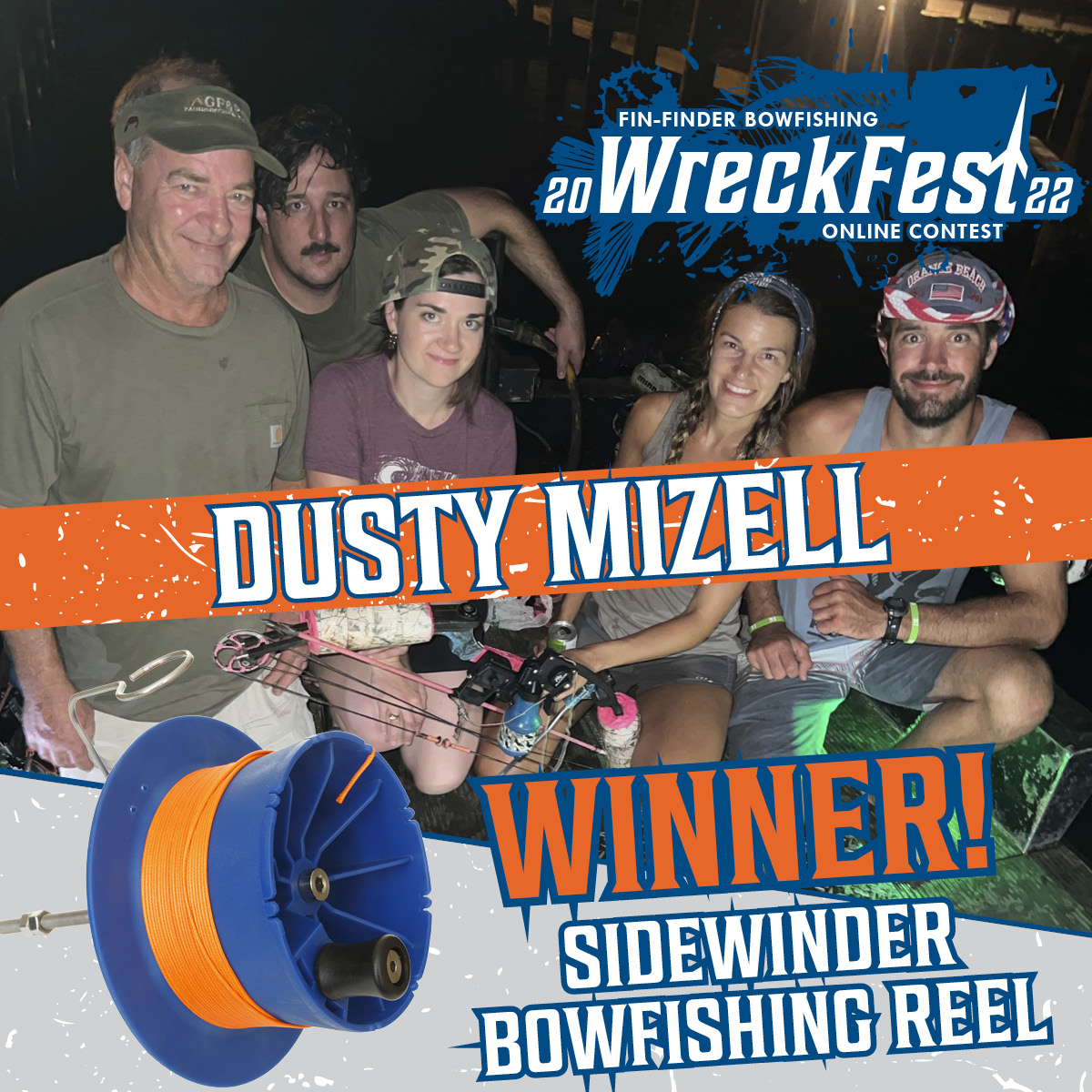 Sidewinder Bowfishing Reel – Dusty Mizell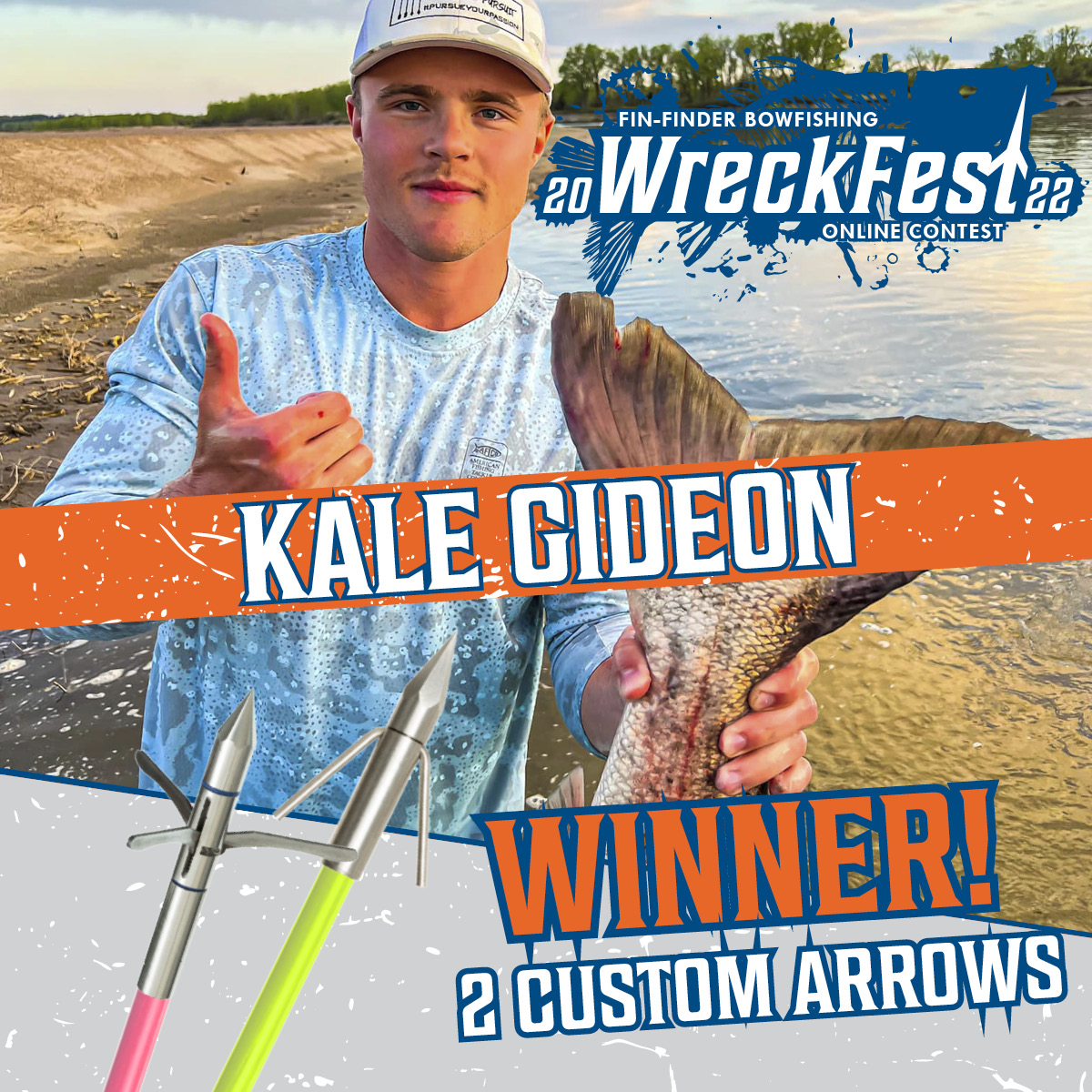 2 Custom Arrows – Kale Gideon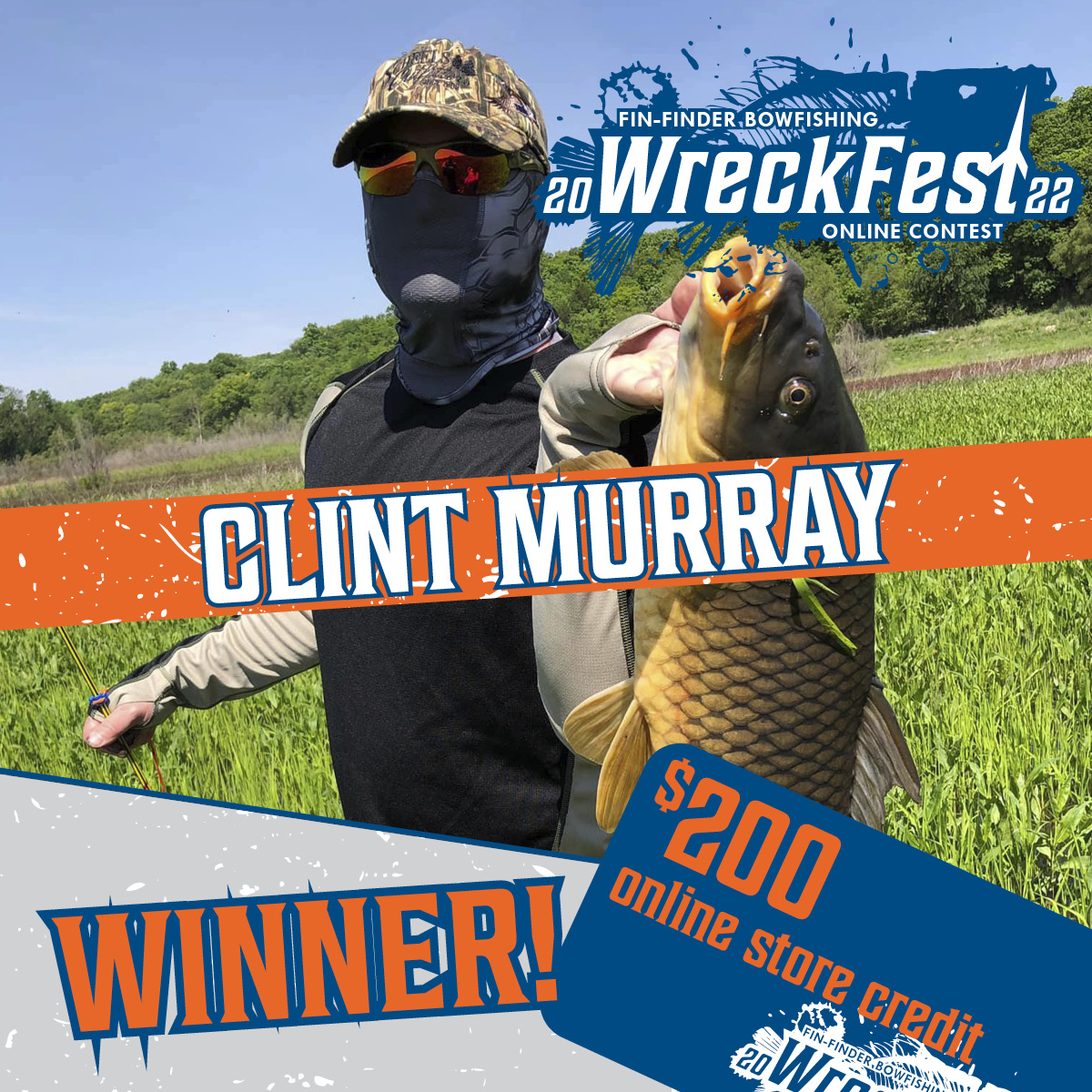 $200 Online Store Credit – Clint Murray
5 Best Wrecks that won a Fin-Finder Skulls Long-sleeve Performance Shirt: Andrew Gibbons, Tim Mayle Jr., Nick Wilson, Dusty Mizell, and Zeke Shelton
The Grand Prize for WreckFest22 came down to 5 finalists.
Voting was intense and extremely close.
After all the votes were tallied, and with 208 total votes, the Grand Prize winner of WreckFest22 was Finalist #4: Kale Gideon.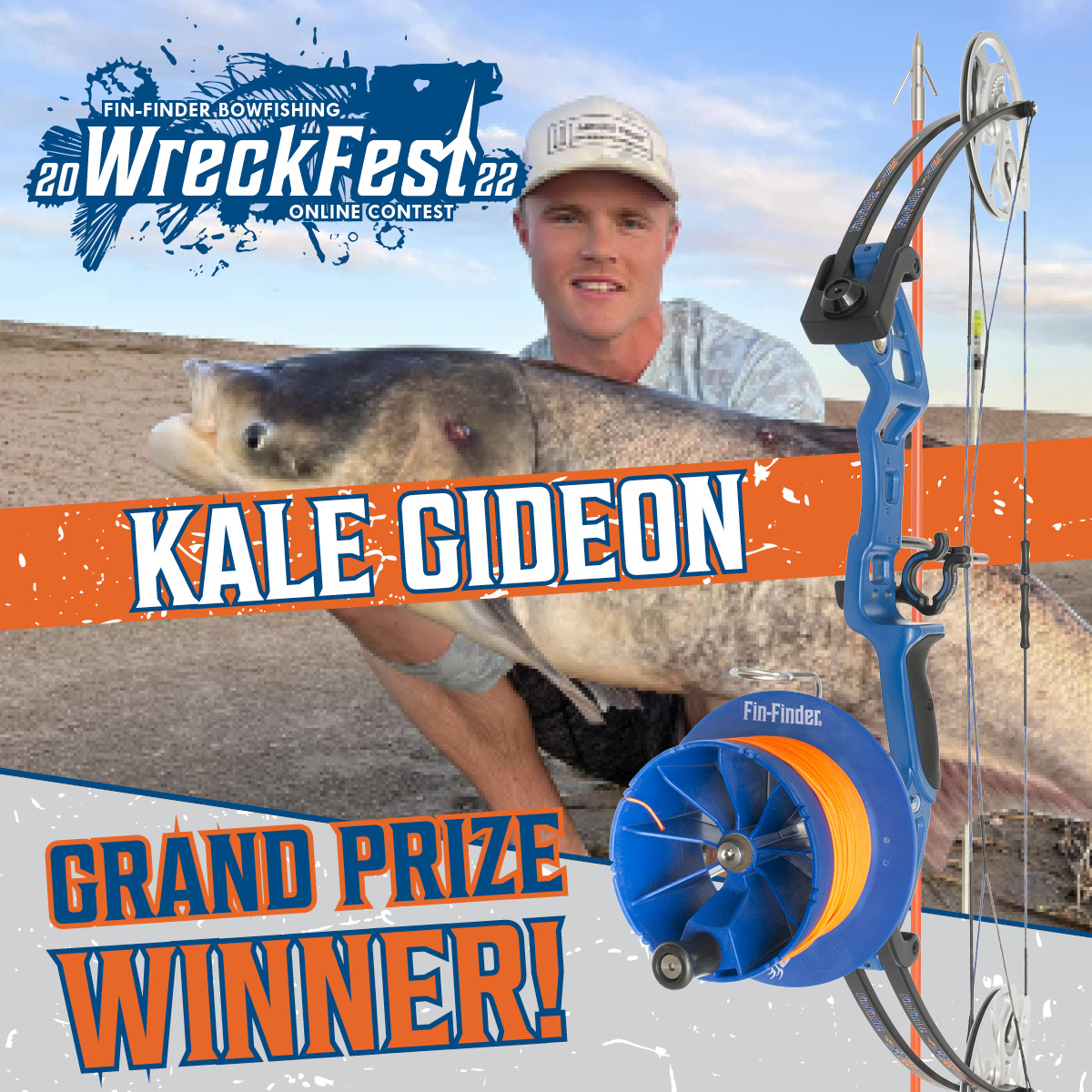 With that win, Gideon took home a brand-new F-31 LE SideWinder Package – a $339.99 value!
We'd like to thank everyone who voted and participated in WreckFest22.
For more bowfishing articles about equipment, tips, and tactics – make sure to check out our Fin-Finder bowfishing blog.
Also, make sure to connect with us on Facebook, Instagram, and YouTube for Fin-Finder product announcements, bowfishing content, contests, and giveaways!