Fall and Winter Bowfishing Opportunities
Take Advantage of Fall and Winter Bowfishing Opportunities
As the days get shorter and the mercury begins to fall, many bowfishermen are hanging up their gear and heading out for other pursuits, such as Fall waterfowl season or the whitetail rut.
However, many of the most hardcore members of the community are still getting out on the water to take advantage of the opportunities that are still available during the colder months. 
Before you head out on the water, make sure that state and local regulations and bowfishing seasons are still open. Make sure to take note of any restrictions on specific species of fish.
Benefits of Fall Bowfishing
Less Competition
Water sports are seasonal in nature, and obviously, the summer months are the most advantageous time to be out on the lakes and rivers in terms of the weather. 
However, serious bowfishermen can take advantage of the lack of bowfishing pressure during the later Fall and early Winter time frames.  Some of the best bowfishing locations have been left alone for weeks, or months, at this point. 
Bowfishing also can be made easier with less disturbance, leading to clearer waters and better visibility.
Fish are More "Shootable"
With calmer and clearer waters, bowfishermen can benefit from target fish species returning to shallower waters where the depth makes it easier to connect with the fish during their late-season gorge.
Get Outside While You Wait for the Woods to Heat Up
If you like to bow hunt as much as you like to bowfish, you don't have to trade one for the other in the Fall. 
In fact, bowfishing in the Fall gives you a great way to get outside and shoot a bow, without burning out your best spots in the timber before the time is right. 
While you wait for the Whitetail Rut to get kickin', bowfishing can be just the ticket to satisfy your urge to get outdoors and enjoy the cool Fall weather.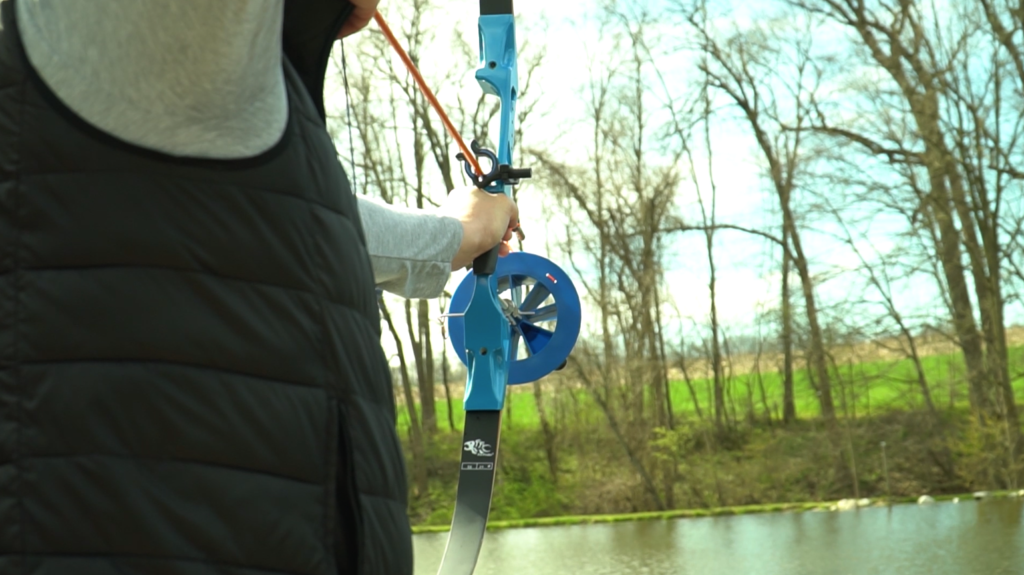 Where to Go Bowfishing in the Fall
Shallow Water
Finding shallow, warmer waters during this time of year is a good way to get on fish and take a big haul into the boat. 
It can be a great time to bowfish the shallows of rivers and lakes, and you may be able to have some increased success with bank bowfishing if a boat is not available.
Backwater Channels
If you are going for carp or other species that thrive in slow-moving currents and backwater, definitely give these areas some extra attention this Fall.
Change Up Your Geography
If your state has closed seasons for bowfishing, or species-specific regulations, or if the Fall and early Winter is just too cold to be out on the water, consider a change of location. 
There are some southern states that provide year-round bowfishing opportunities and with a short search on the internet, you can uncover some prime locations that will provide you with an abundance of opportunities and a warmer climate in which to bowfish. 
You may also be able to take advantage of the opportunity to bowfish for different species than what is commonly available in your typical destinations, providing more variety and making the trip that much more exciting.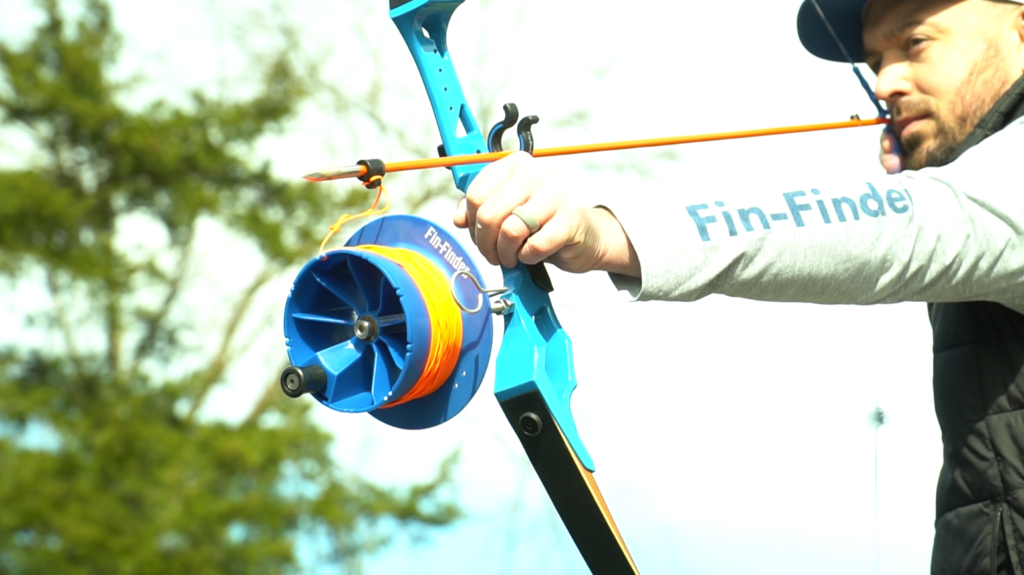 Time to Get Wreckin'
Remember, just because the weather is changing, it doesn't mean that you have to hang up all of your bowfishing equipment and wait for spring before you get out and wreck 'em. 
There are plenty of opportunities for bowfishermen and women to take advantage of throughout the year, it just may require a little additional work and research.  Where there is a will, there is a way; so, get out there and get wreckin'. 
Be sure to check out the rest of our website to explore the quality bowfishing gear and accessories Fin-Finder offers. 
For more bowfishing articles about equipment, tips, and tactics – make sure to check out our Fin-Finder bowfishing blog.
Also, make sure to connect with us on Facebook, Instagram, and YouTube for Fin-Finder product announcements, bowfishing content, contests, and giveaways!