"Fish Juice" Kid Wins Fin-Finder #KissYerFish16 Photo Contest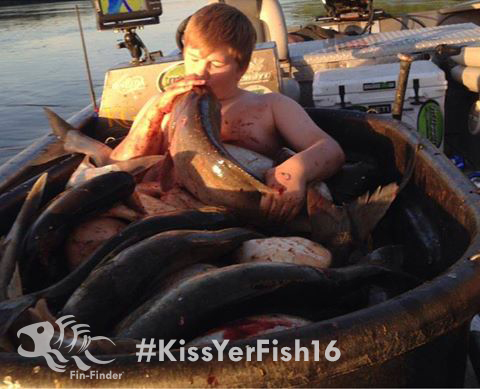 Fin-Finder has announced the winner of the 2016 Kiss Yer Fish Contest. Followers on Fin-Finder's Facebook and Instagram pages were invited to share photos of themselves kissing a fish and tagging them #KissYerFish16. The winners received the 2016 Kiss Yer Fish Kit — a Fin-Finder Poseidon Bow and Splashlight Bowfishing Light worth $429.
In its second year, #KissYerFish had an uptick in entries as well as thousands who engaged with Fin-Finder's page during the contest. Entries included fish kissers of all ages, down to a toddler with her pint-sized trophy.
Although there were many great entries, Dane Fennessey, 12, of Union, Missouri stole the show! Fennessey won the hearts of Fin-Finder fans (while also disgusting many), sitting in a huge tub of Carp and giving one a decidedly sloppy kiss. He went above and beyond to win the contest, posting a video to the page in addition to his photo, and exclaimed "I've got fish juice down my pants… but I want that Poseidon bow!"
Runner-up Benjamin Armstrong of Union City, Tennessee, all but conceded the contest upon seeing Fennessey's entry. "That's dedication!," Armstrong said, "I don't think I wanna do the things it would take to beat this…haha." Upon hearing results of the contest, he graciously added, "The kid that won definitely earned it for sure!!!"
Be sure to check back next summer to enter #KissYerFish17!
---
CLICK TO SEE THE WINNER'S HILARIOUS VIDEO!
---
RUNNER UP
Benjamin Ryan Armstrong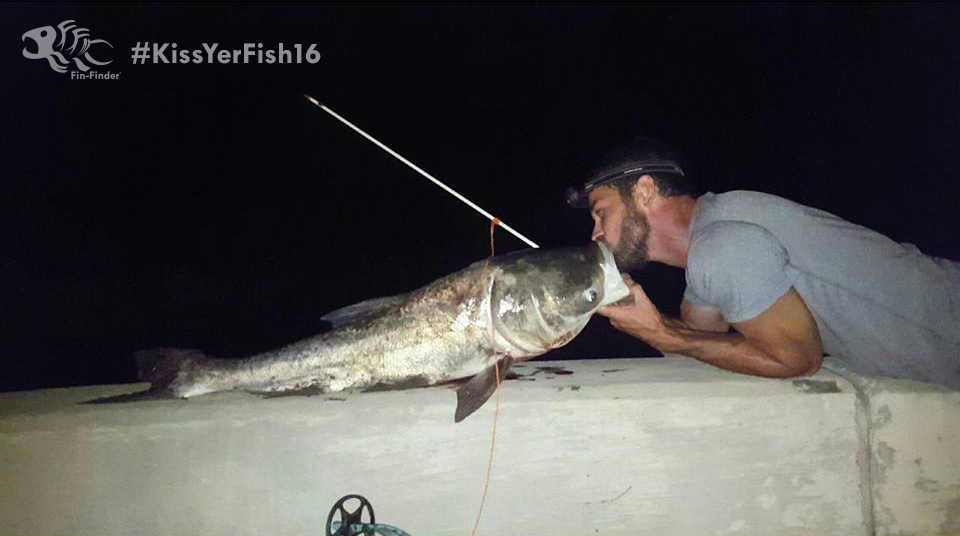 ---
HONORABLE MENTION
Richard Music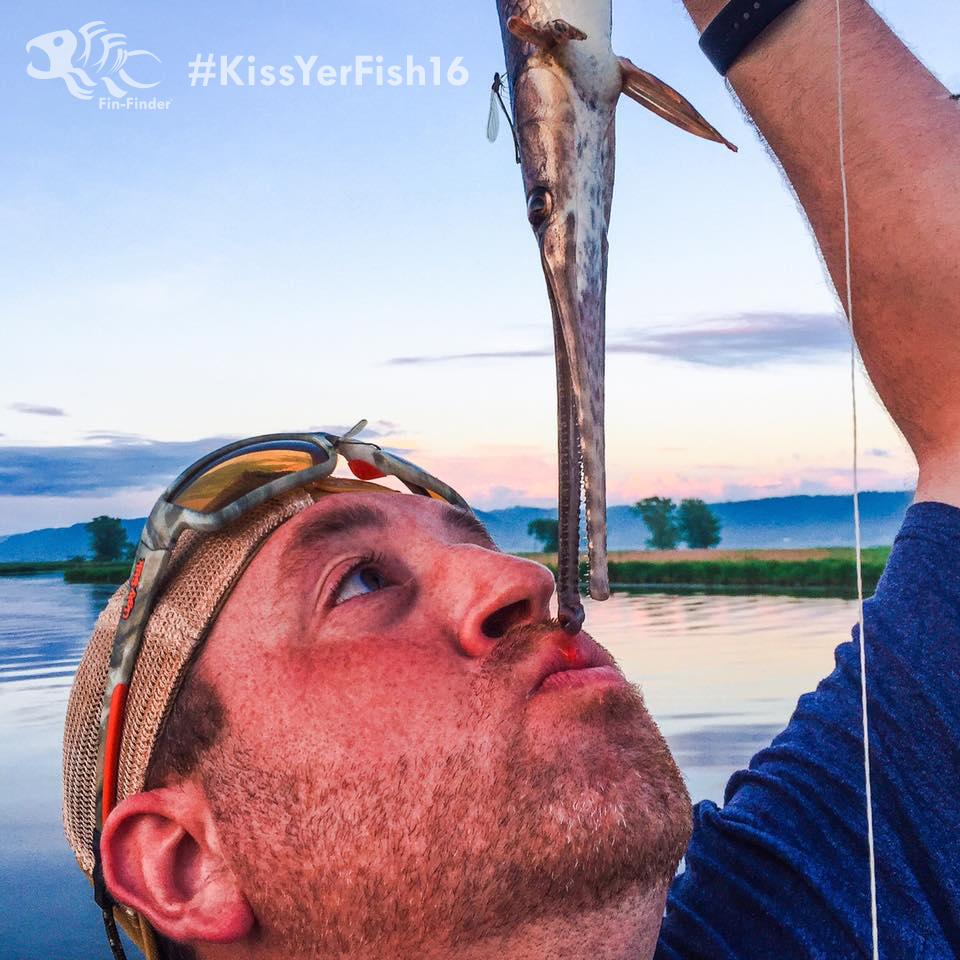 ---
HONORABLE MENTION
Submitted by Scott Gina Nance Braham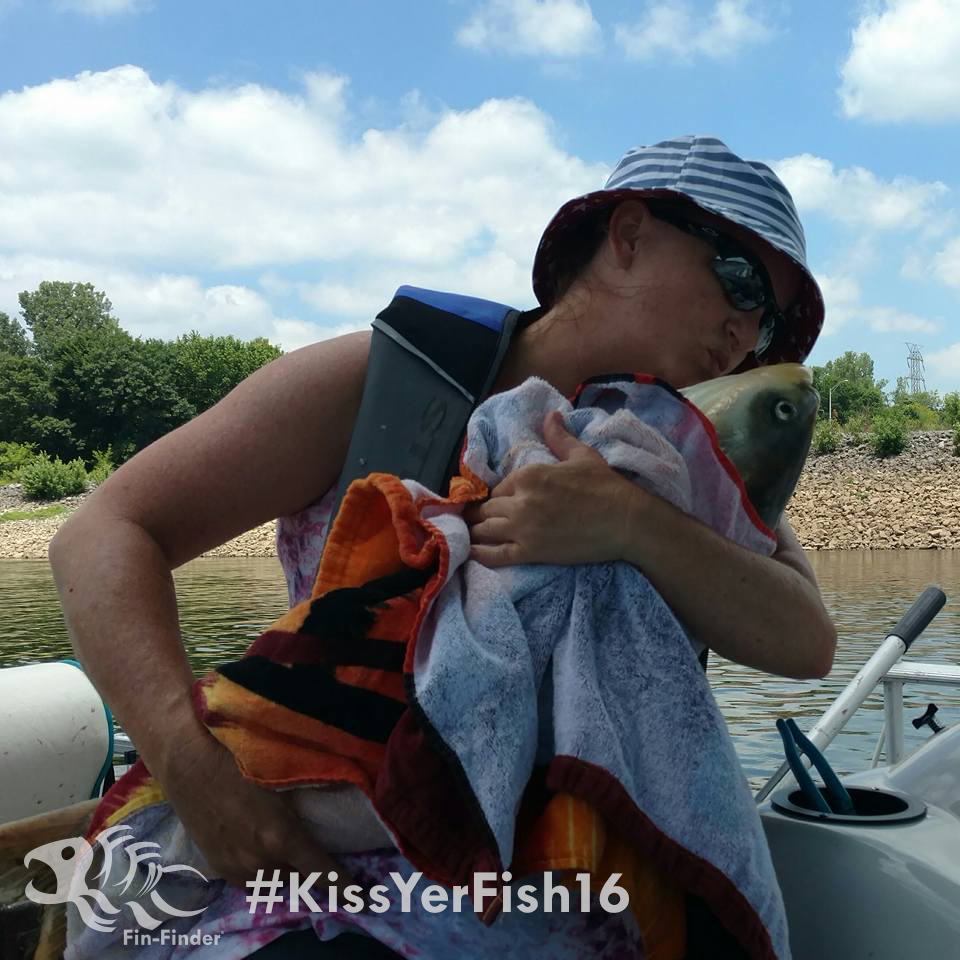 ---
HONORABLE MENTION
Submitted by Joseph Evans
---
HONORABLE MENTION
Submitted by Scott Gina Nance Braham